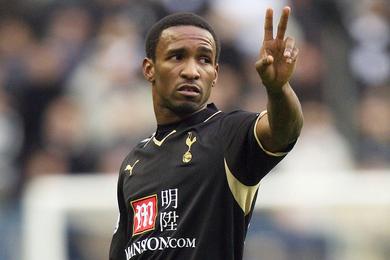 On the eve of the resumption of the Premier League, attackers Tottenham meet the column of events: while Jermain Defoe continues to police custody illegally, his teammate David Bentley crashes drunk driving his Porsche.
Always on the lookout for controversy, the English media make their business headlines involving two Tottenham players. The main protagonist is none other than Jermain Defoe. The Spurs attacking proceedings against the British police that the accused be arrested and held in custody unlawfully, his lawyer announced Thursday evening. Author of two goals of his selection Wednesday in the international face of the Netherlands (2-2), the world no longer left one. The case dates back to days of the end of July: the player is then placed in custody for several hours in Harlow, a town northeast of London. Police suspect then driving without a valid permit.
It will prove that such suspicions are totally unfounded. Hence the approach of the player, claiming damages and interest. "The complaint follows the arrest of Mr. Defoe justified on the grounds of driving without a license last month, said the player's lawyer, Nick Freeman. The police had been informed by Mr. Defoe, and more than five times by my study, Mr. Defoe did not have a ban on driving and that his detention was illegal. "
A Porsche at 100,000 euros
Defoe, however, remain in custody about five hours. The error of police accused of racism by the player, finds its source in the player's conviction for speeding in early July by a court of Essex. The spearhead of the Spurs had hit a withdrawal permit for six months. Withdrawal immediately suspended pending an appeal on this ruling.
The police in Essex County apologized for the incident, citing an error due to incorrect entry of data on Defoe. Anxious not to have a picture emerging of "bad boy", the player has committed 26 years to pay damages to a charity. A problem that is clearly not that of his teammate, David Bentley. The newspaper The Sun revealed Friday that the young hopeful was caught by the patrol. The police officers found drunk near his home when he hit a lamppost at the wheel of his Porsche 911 with a value of more than 100,000 euros. Sunday, for the receipt of Liverpool as part of the resumption of the Premier League, only Defoe should be on the ground ...